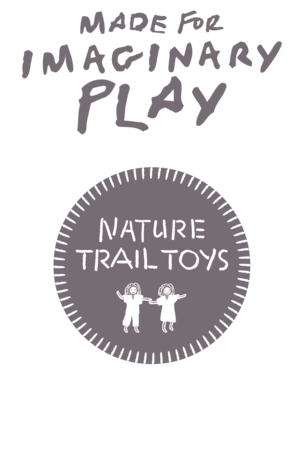 Our Toys
Nature Trail Toys are ever expanding collectible toys that offer kids imaginary spaces to create and play without limitations. Designed to collapse for easy storage, our toys make excellent travel toys, and are also used and loved by pre-schools, schools and child therapists

Lovingly handmade our toys are made with natural materials that are safe for young children to handle. They can be repaired, passed onto others ans safely returned to the earth at the end of their end of use.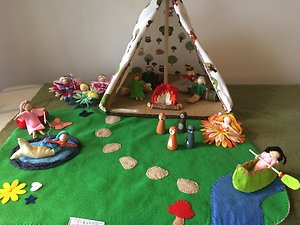 Play Therapy Toys
Wonderful handcrafted toys in Perth, used as a medium in which children in play therapy can express themselves. These therapeutically selected items serve as an important role in play therapy as toys that are directly representative of real world items.
The tents are a great occupational therapy toy and an wonderful invitation to play. These therapy toys provide a safe space where a child can safely explore thoughts and feelings. These are large enough to provide ample room to be used either by two children or a therapist and a child.




Educational Toys
Imaginary play will help them to learn eye-hand coordination, spatial skills, counting, pre-math and pre-reading skills, while allowing them to safely express their emotions and feelings. Imaginary play in the child's early years, lays a strong foundation for the physical, academic, social and emotional well-being that will last a lifetime.

Our handcrafted natural toys are being preferred by some pre-schools over those of a plastic nature, providing a more gentler, simpler choice of toy, and opening up more opportunities in imaginary play. As one teacher said to me "the handcrafted toy opens up the child to imagine what they in turn can create". Our toys are used in a variety of ways by Pre-school teachers including circle time, stations , outdoor play and sand play.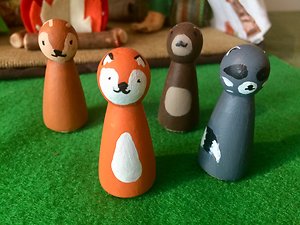 Family Toys
What a wonderful investment! Imaginary play of a children ranges from 2 to 12 years. This toy will go the distance, providing a great sacred play space with age appropriate toys. A wonderful educational toy, the tents are opened to both boys and girls to ensure boys have the opportunity to have a space to use figurines , car, trucks and trains to reenact their stories, A space which isn't a dolls house, but an open space for them to imagine anything. These handcrafted tents come in a variety of fabrics.
Another important and wonderful feature of the toys are their compact size. The tents collapse flat making them easily stored or put in the bottom of a suitcase or carry on, ready to play with on the road or an airport or maybe the beach.. Where will your tent travel to?

Imaginary Play Toys for Children
My creations started with the tiny tents, hand crafted from fabric and wood, and have further evolved to include some great imaginary play accessory items including, sleeping bags, bendy dolls and peg dolls. Other handcrafted items include fire places, play mats, canoes, wands and trees all made from felt.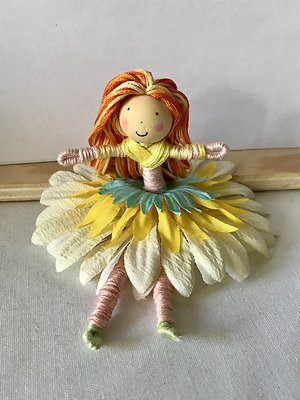 Schedule events 2023
You will find Nature Trail Toys out at Farmers Markets in Perth, at Early Childhood conferences, and at lots of special events in Perth and Peel region.

2023

Freo farmers market. Bruce Lee park Beaconsfield 5 February

Peel winery estate market. 12 February

2022
Silver Tree Steiner school open day Parkerville 11 September

Secret Harbour Fair. Secret Harbour Primary School Oval. 18 September

Goolugatup Heathcote Applecross - Perth Markets Market 25th September

Freo Farmers Market 2 October

Waroona Show 8 October

Freo farmers Market 9 October

River market Kelmscott. 15 October

Pinjarra Garden Day Eden vale Pinjarra 16 October

Brunswick Show. 22 October

Freo Farmers Market. 23 October

Made on the left Esplanade Park Fremantle. 29 & 30 October

Food and Farm Fest Serpertine. Horse and Pony Club Serpentine. 5 November

Perth Hills Artisan Market Mundaring Arena Mundaring. 6 November

Kwinana Community Fair Calista Oval Calista 12 November

Rockingham Beach Cup Churchill Park Rockingham 13 November.

Jackaranda Festival Adross St Applecross. 19 November

Freo Farmers Market 20, November.

Perth Waldorf school open day. Waldorf school Bible lake 22 November

Peel Produce Market. Foreshore reserve Dawsville. 26 November

Freo farmers market 27th November

Cottesloe Street Festival 3 December

Freo Farmers Market 4 December

Peel Produce market. 10 December

Peel estate winery market. 11 December

Austin Lakes Christmas market evening. 16 December

Coogee beach twilight market. 17 December

Freo farmers market 18 December











Testimonials
Wonderful pieces just wanted to grap them through the computer - Violet Jessen Instructor ECCE Program. Schoolof Education and Childhood studies Capilano University Canada
My tent is being put to good use, ordered two more, Perfect! - Dr Raazhan Rae-Seebach, R. Psych
The teachers and children are loving the addidtion to our programs - Gina Ho Director of child Care Services- West Richmond Community Centre