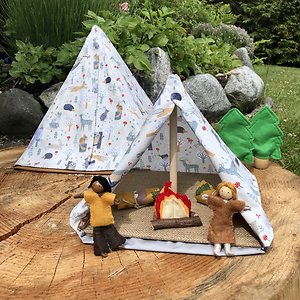 Tents

A toy that can grow with a child. A Space that isn't a dolls house but an open space that gives children their own little world where they can play, tell stories and be creative. Our tents are used by therapist, pre-schools, kindergartens, day cares and as great toys in the family home as imaginary play toys.

Another important and wonderful feature of the toys are their compact size. The tents collapse flat making them easily stored or put in the bottom of a suitcase or carry on, ready to play with on the road or an airport or maybe the beach.. Where will your tent travel to?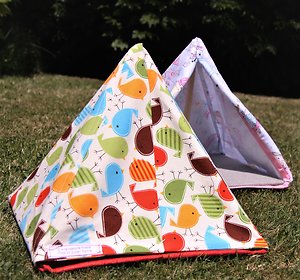 The tents come in two sizes

large 36 x 36 x36cm

Small 22x26cm height 24cm

These handcrafted tents come in a variety of fabrics and themes.

Please contact me if you have a preference of fabrics.






Tent Sets
A Tent set offers amazing value and gives the full experience of our natural toys. Our sets make a great gift ready for hours of imaginary play, and why not add some tress for an extra special outdoor effect!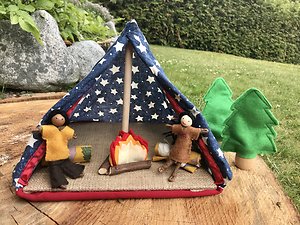 Tent Sets
Small tent
Small Fire place
2 Dolls
2 Sleeping Bags

Large tent
Large fire place
4 Dolls
4 sleeping bags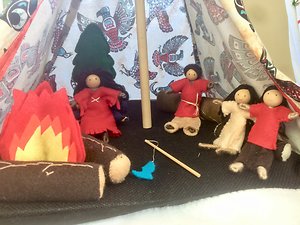 Tent sets


Our toys prove very popular with schools, pre-schools, kindergartens and families.
To Order